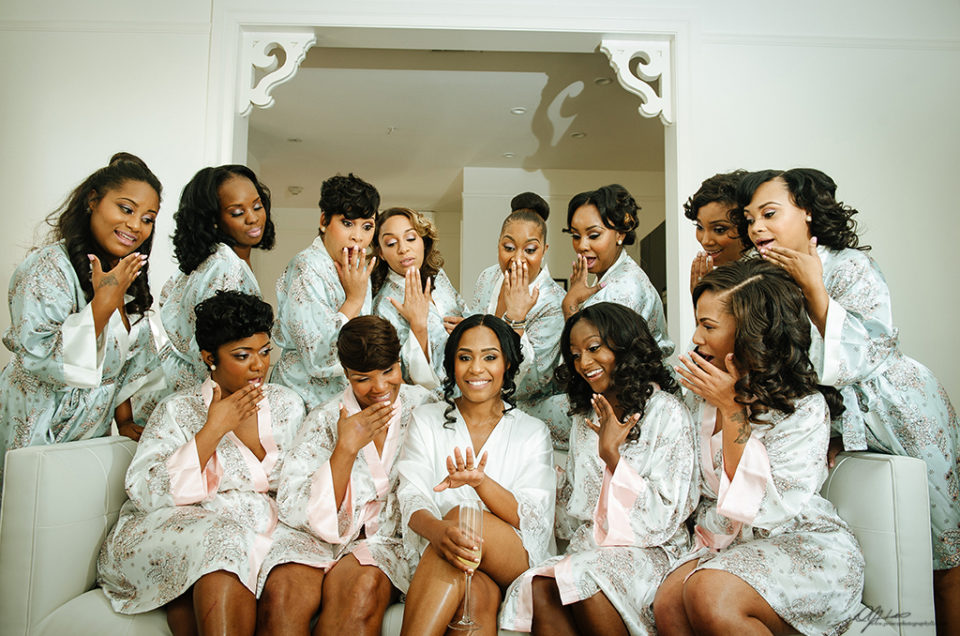 I partially cheated with this title…
Normally, when I think of my titles for blogs, I close my eyes, think of the couple, and see what song lyrics come to mind. Growing up, R&B from the 70's to present inspired me, pushed me, and helped me get through moments in life, so I never run out of lyrics. But I admit, I broke protocol for this blog. This title did not come from a lyric, let alone a song. Well, maybe it did, but that's not where I got it from. I remember vividly from the wedding watching the artist paint a beautiful portrait of The Daniels. And recently, I saw Harry post the completed project, and he titled it a priceless masterpiece. And after seeing that, I agreed and disagreed.
Not because the work wasn't beautiful. It was PHENOMENAL! The artist did an amazing job of capturing the emotions and sentiment in the moment. I disagree because I was there, I was able to witness the love shared between two individuals truly enamored with each other, and observed that the portrait painted is only a segment of what was the real art of the day. If that great artwork was the priceless masterpiece, then what words would describe the occasion of love that combined generations in celebrating the union, to describe how not an eye could blink nor heart not warmed, to describe the love of Harry & Dewanna? And me, known as a wordsmith, drew a blank, and I knew nothing could fit. And if this beautiful phrase was the greatest title I could give, then I would honor The Daniels and regard them as just that.
So I present to you, The Priceless Masterpieces
---
---