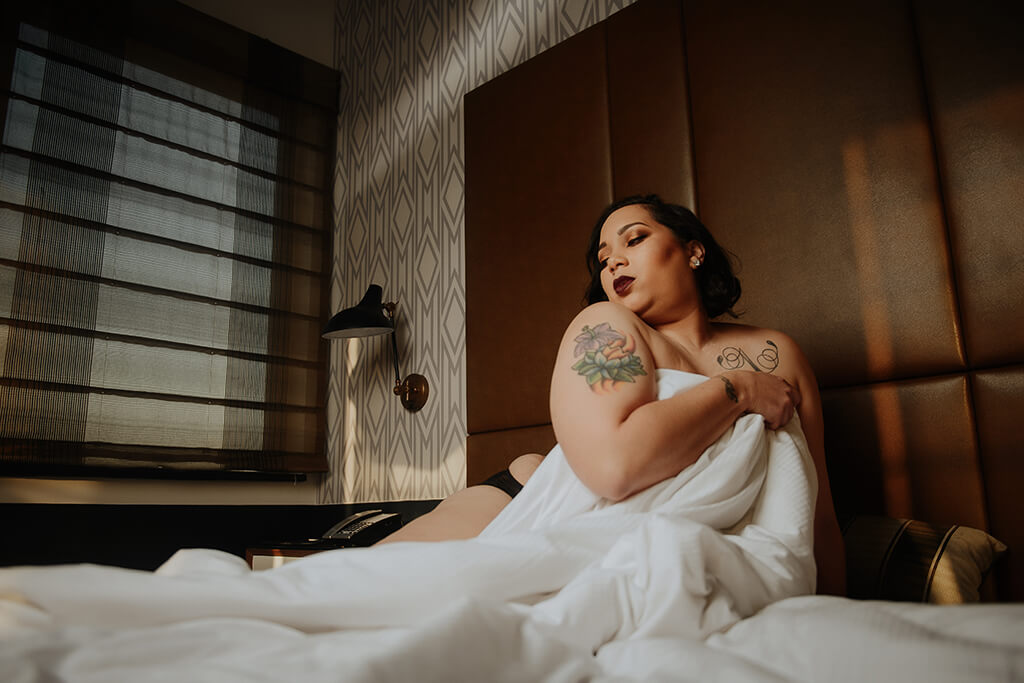 I consistently say that boudoir is for EVERY woman!
When I evolved my branding to the now Dangerously Delicate push, my focus became to prove that boudoir was ured for any and all women who embody feminism, strength, and empowerment. My desire was to take what was buried deep in all women, that beauty and confidence they sacrifice daily in order to fill the other roles they embody daily, and bring it to the forefront so that they never forget it exists inside them. And I am blessed and happy to say that I have essentially been able to do this.
Well, mostly…
One major push back I received, which is actually a testament to how good I do my job (I promise I am working on my humility lol), is the assumption that I only shoot models or the most beautiful of women. The assumption is because I make everyone look great that they can't be every day women, which is further from the truth. And one concern is that I don't shoot women of all sizes. But the problem was that I wasn't being trusted with the opportunity to show it as many plus sized women did not want to take the leap of faith.
But Eboni didn't have that problem!
She heard of the experience. She knew that it was her. And after meeting with me was assured that I was the perfect fit to show her a new vision of herself. And did I deliver? I may be late doing this blog, but know this…the first image we posted went viral
---
You might also like
---
---