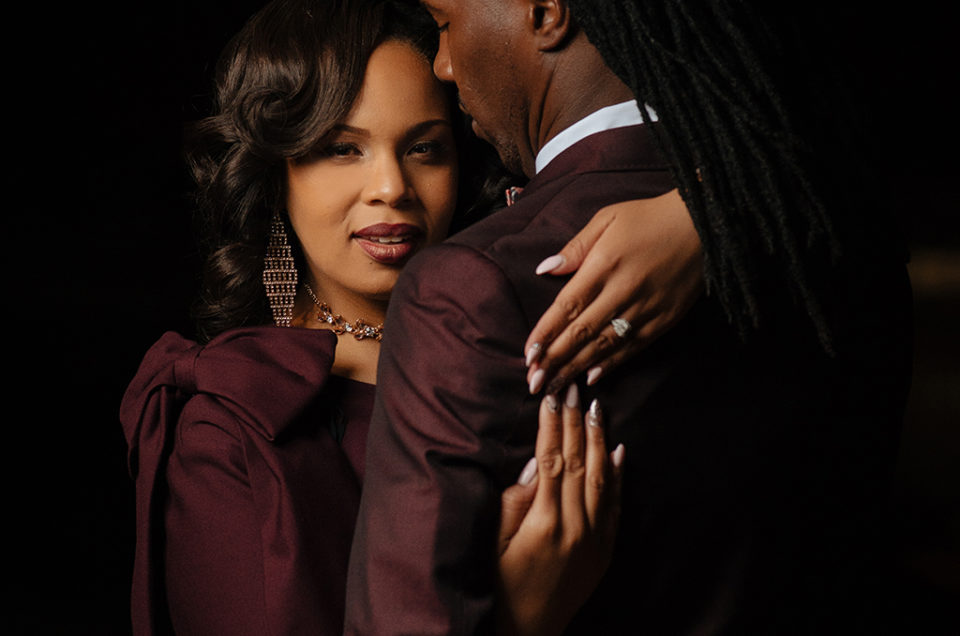 From the beginning of time, one of life's most puzzling questions has remained constant, yet ever evolving and changing…what is love? Scientists, believers of all faiths, and even just the common every day folk have happened upon tackling this question. Love is! Simply put. But often times, that's not enough to soothe the curiosity of many. But in Jahara + Donrell, their love sheds light on just what this means
Love is chemistry. It involves the bonding and relationships of two separate elements, to make one new creation. Thus, how Jahara, the nitpicky, hands on, with a desire to control everything connected with Donrell, the chill, laid back, and easygoing man. Yet love is not one thing. It is passionate at it's core, built upon principles of commitment. Love is free, yet binds us.
Some clients I instantly connect with. I have always been a people person, easy to like and open up to. But sometimes, on my end, I find myself having to work harder to provide that connection to others. I'm a unique creature, some may even call weird, so it's a task I do with honor. But every so often I meet a couple where what they think, I think. How they feel, I feel. And what they find entertaining, I find entertaining. Jahara & Donrell are that couple.
Kurt Vonnegut said it best, "A purpose of human life, no matter who is controlling it, is to love whoever is around to be loved." Jahara + Donrell not only understand this, they live it. And it's an honor to capture their journey to marriage
---
You might also like
---
---