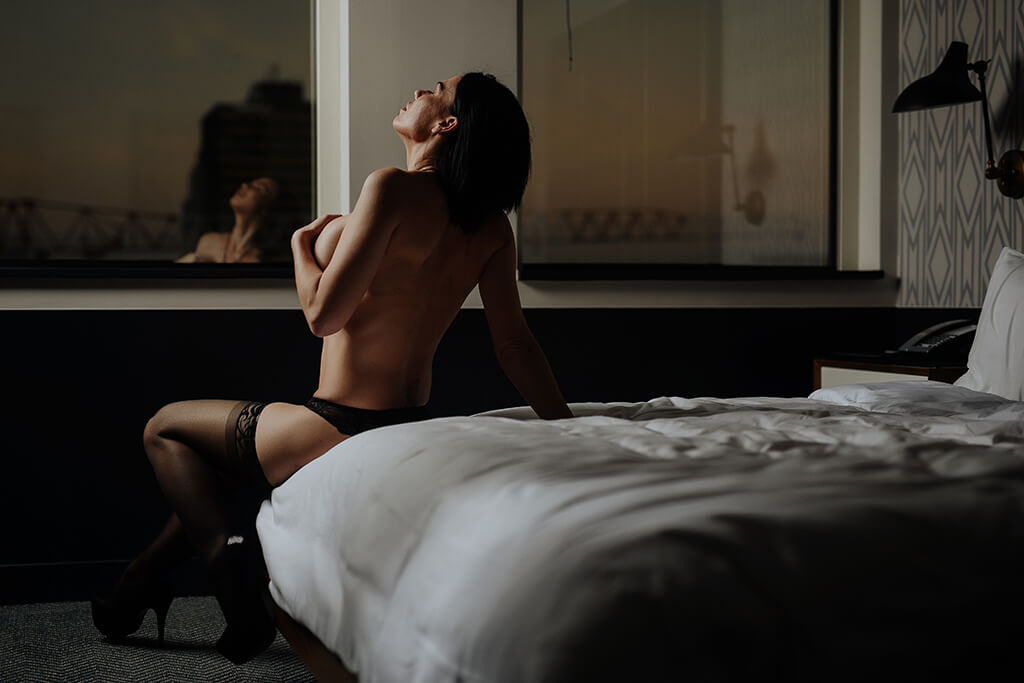 For 2018 I vowed to make everyone more comfortable with boudoir.
It's not a mystery that I shoot them. Hell, everyone knows. But I was always too concerned about what people thought, how'd they react to seeing it in their face consistently, or how it would reflect on my clients if I posted them, even when they were ecstatic to have me post. So I cautiously walked on eggshells with my images. But how can I achieve my goal, how can I reach the ones who truly need what I offer but fears the perception of their peers if I don't proudly stand behind it? And one way for this to be achieved is for me to blog more.
Jamie has been a client and a friend for a while now. We first met in 2016 when she came for a session for her birthday in 2016, and she vowed she loved it so much that she would be back again. That time came at the end of 2017 for our annual boudoir marathon, and she got everything she was looking for.
Jamie is not someone who is low on confidence. And she definitely isn't a client who has forgotten how Dangerously Delicate she is. She is very sure of herself and is reminded daily of how desirable others see her. Jamie is an appreciator of the arts, and likes to see herself become part of it. She likes to role play and get into character, and loves to watch herself become another's vision. And THAT is why she likes coming to me, because she knows I will bring that to life before her very eyes.
The best and most unique part about this session, is that even though it was done for her, it became about me as well. Because one of the images was selected as an Photographer's Image Choice Award from the Association of International Boudoir Photographers. So get very comfortable with seeing more boudoirs from me…I am.
---
You might also like
---
---