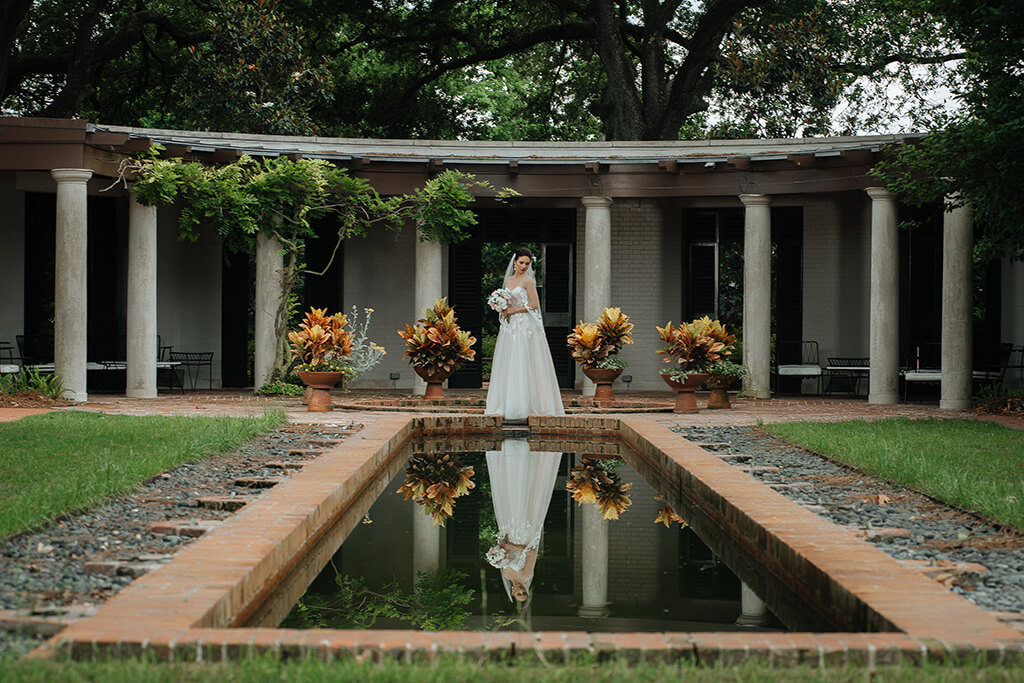 I love making dreams come true.
For years Kimberly and I had been in communication of working together, time never permitted however. But suddenly she was engaged and we were given the PERFECT opportunity. The problem was, her wedding was approaching fast, dress was being delayed, and she was concerned that there would not be enough time. Upon hearing this, all I could do was smile. As my clients will tell you a motto that I tell them often, and there isn't a single one who hasn't heard me say this, you hire me so you don't have to worry. Deadlines are my specialty, and I never run late.
We met at Longue Vue House + Gardens, and again, and she had not a concern in the world because she had accepted she was in good hands. I knew I had to not just live up to the expectations, but deliver the unique and stunning portraits I always promised her. I knew she had an artistic dream, and I was the perfect person to give that to her. So I did. And in the process Kimberly not only calmed, enjoyed herself, but also lived in the moment.
This was no longer a dream. This became her wedding reality
---
You might also like
---
---