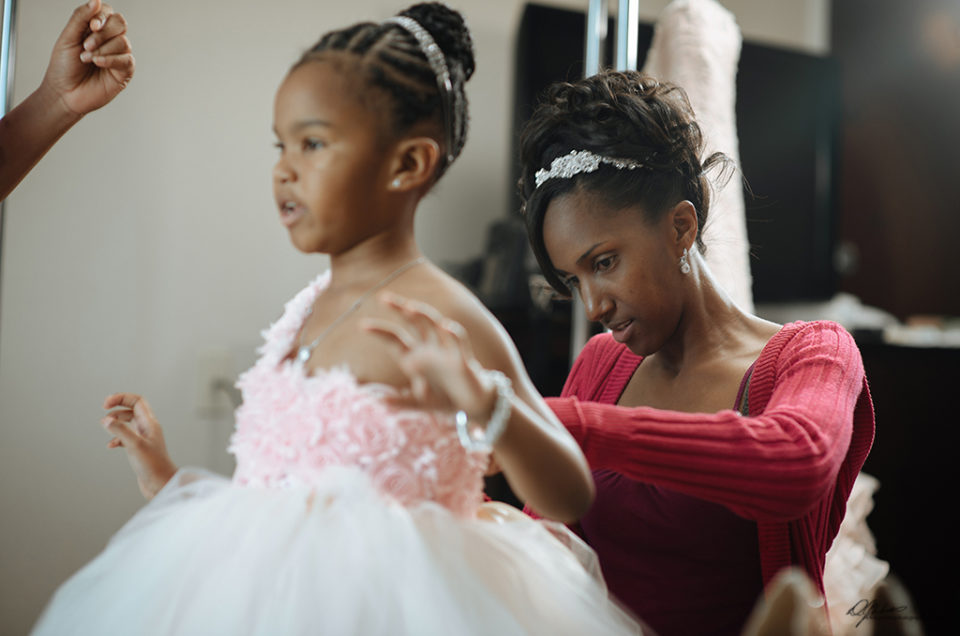 In dominoes the object of the game is to take the pieces you choose and run the score up…in a manner of speaking.
What better way to describe the union of Santhea and Eric, two people who I have grown quite fond of. One didn't make the selection on their own, they both chose each other. And in knowing that they had a winning hand, they played the game for victory, and came out on top. But that wasn't enough. It's the way they won the game, each other, and honored others on what was supposed to be a day about them. From them choosing the date they were married, April 3, to little sewn in memories on Santhea's dress, The Domino's paid homage to Santhea's father who passed. And the day was complete with dedications to their mothers, but most beautifully marked with presentations to their daughter. Yes, they both showed a selfless concern for others on their celebratory day.
But don't get me wrong…it was still all about them.
Determined to be non traditional, they definitely stole the show as they allowed their bridal party to be in white, while they themselves sported a hot color that you couldn't help but notice. And when it came time for the formal portraits, we definitely took the time to make everyone get in formation. This was not your typical Sunday wedding. This is not your typical couple.
This is The Domino Effect
---
You might also like
---
---