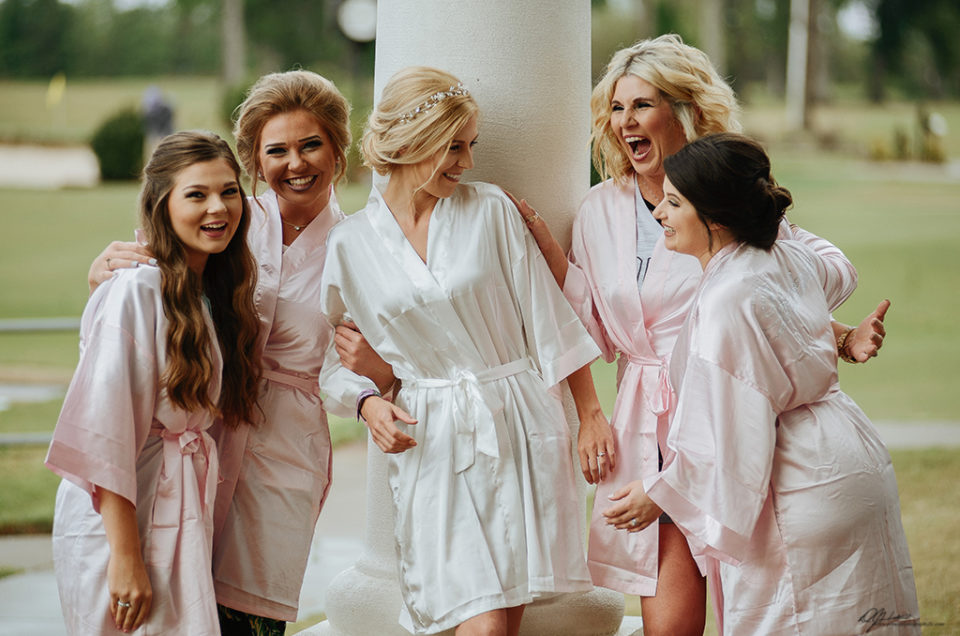 It's been a long time coming for Sara, so the ordinary just wouldn't do.
I met Sara a few years ago early in my photography journey. Even then she made it clear that she was all about family, and all about love. Not the generic love people always proclaim they want, but the real love, the personal love that only the two involved understand while everyone else attempts to define it. And that is exactly what Sara and Brock have, that truly unique, personal love. And they just made themselves officially soulmates the penultimate weekend in March.
So let me describe this beautiful day.
It was my first day at the Ellendale Country Club. And instantly I was blown away. The first thing I did was scouted locations for our first look, but that became a struggle as every place I looked had so much potential. You had beautiful pastures, scenic trees, and even the decor gave a beautiful aura to me. Then I entered the Country Club, and was blown away at the personal touch that was given to every detail. There was a tribute to family members. There were personalized wedding favors and decors. Even a Reese's Cake with every type of Reese's candy. But this was only the beginning. Add in a first look that truly embodied the personal feels a first look is supposed to have. Add in an officiant/host/DJ all in one (say whaaaaaaaaaat). And the tight and close family and friends honored to be in attendance, they partied as if the night would never end. It was truly a sight to behold from beginning to end.
But I have yet to discuss the couple.
Upon meeting Brock for the first time, I wondered if he would be the expressive type. He was reserved, cool, calm, and collective, and even his guys, as animated as they were, couldn't change his expressions or his shown excitement…only for a brief period. Because shortly after, we began the first look, and on first sight of his shortly to be wife, all emotions became unchained. Whatever control he had over his emotions and reactions, he lost upon first sight of her, as she truly stole and took full responsibility of his heart. And his emotions, as well as his eyes, remained on her for the rest of the day, with a loving look that proudly boasted "she's mine until the end of time." As for Sara, none of these applied to her because she wears her emotions on her sleeve. And on this sleeve, she laid in his hand for his safekeeping, the ultimate sign of trust and honor.
Sara + Brock's day was extraordinary…but it is only the beginning of their life.
---
You might also like
---
---