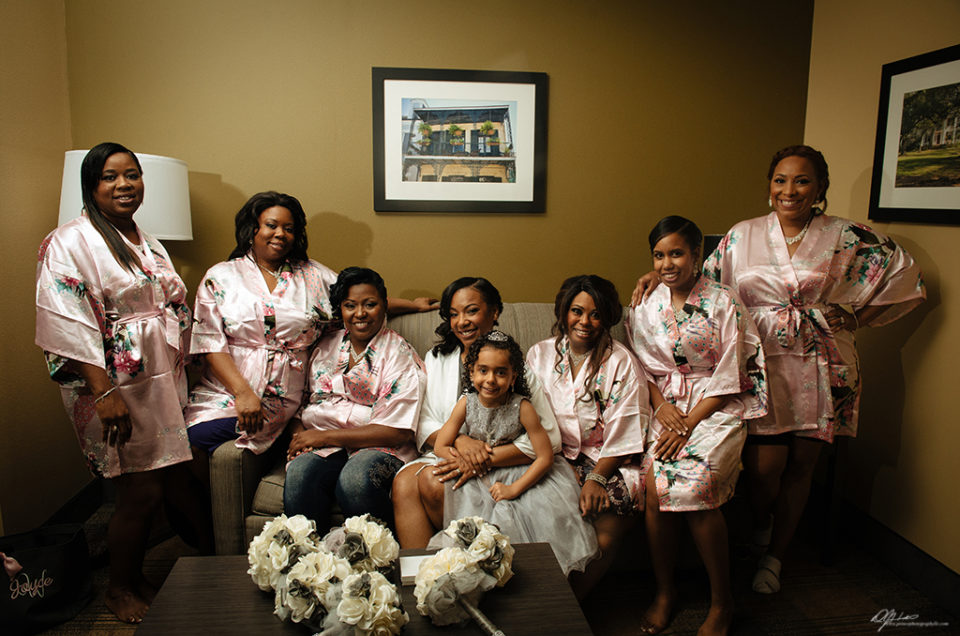 If there is one phrase to describe The Walker's Wedding, no, if there is one perfect collection of words to showcase the love between Theonie and Donovan, it is "That Man Makes Me So Happy."
Why? Because Theonie repeatedly made sure that everyone knew it.
This wedding was unique and special to me, because it was my first destination bride traveling from my area, The Bay Area. And upon talking with me we instantly knew that we had a lot in common aside from our origins. Both strong minded, both passionate, and both full of love willing to give to any and everyone in need. So I instantly knew how she felt about the love of her life. That he was the vessel in which she could pour all her love into and allow it to overflow to others, no longer needing to search for what to do with the abundance of love she feels. And maybe this is why she chose me, because she knew I knew. She knew I understood.
Celebrating love in New Orleans though fun, is not always easy when you are traveling. The road gets rocky, tensions are high, and spirits are tested. However, Theonie kept two resounding songs in her heart that assured her that everything would be ok: her God did not bring her this far to abandon her; and that man makes her SO happy!
And as the day progressed, that became apparent and obvious. Donovan lit up with pride upon seeing his bride who he would spend the rest of his life with. And Theonie illuminated every room she stepped in with joy each time she entered and engaged with her man. It was truly a blessing to behold.
---
You might also like
---
---