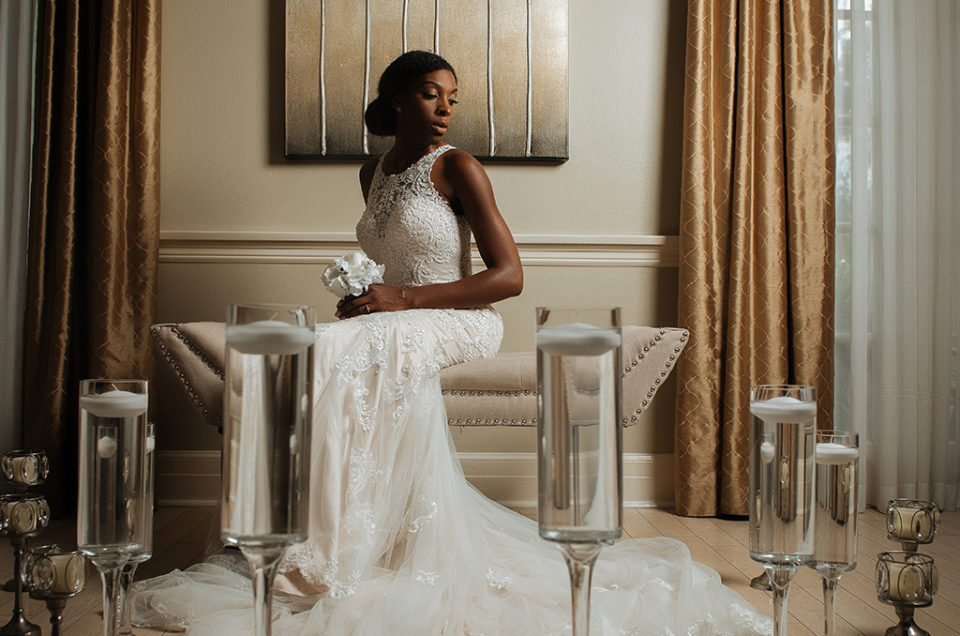 Some girls like to savor the moments and make them last for ever. And some like to skip the boring parts and get straight to the action. T'Nae is an example of the last.
It's very rare to find a bride who isn't even a little bit antsy or anxious for her wedding day, instead ready for it to arrive not for the emotional aspect, but for the fun of the day and to begin the new life that they technically have already been living and loving together. That sentiment is generally reserved for the men. However, this attitude is truly what embodied T'Nae.
However…she was not going to be cheated out of her experience!
We arrived at Southern Oaks Plantation on a very beautiful morning, and even I was astounded by how stunning she looked in her dress. I knew instantly that I had to capture this exactly opposed to her normal demeanor, driven and focused. And the more I brought out her emotions, the more she started savoring the moment. It was as if in this wedding dress she embraced the fact that she would never be the same again, that her life would forever be changed, and welcomed it by shedding her old life and attitude. And it became a must for me to show her new transformation, and introduce her to herself for the first time.
Mission accomplished!
---
You might also like
---
---