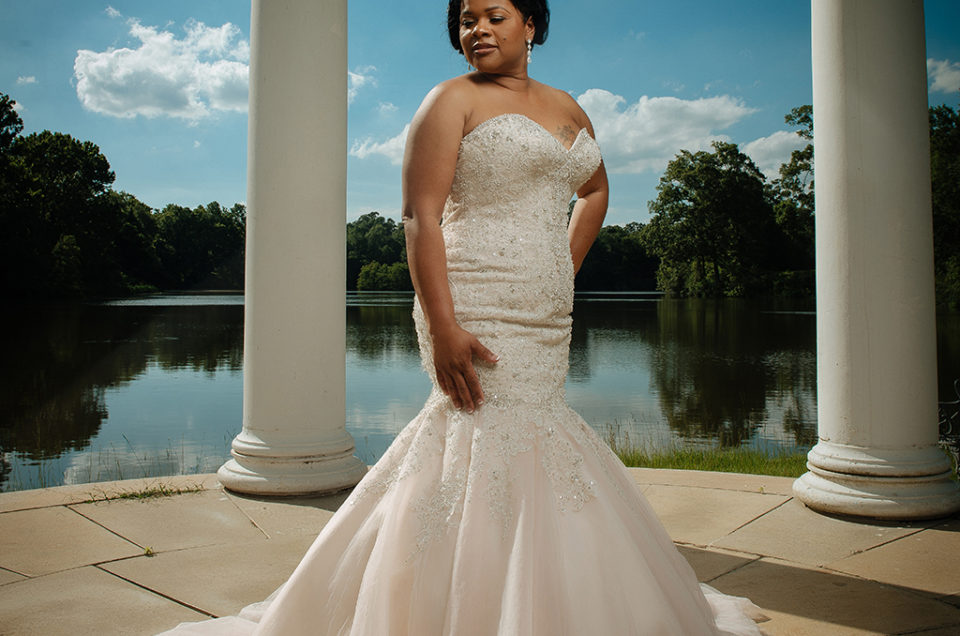 When the weather brings the heat, the only thing you can do is meet it with fire!
I'm often known for being dramatic, but I swear Keisha selected the hottest day of this decade to shoot her bridals! Maybe even the millennia. But heat was not enough to slow us down from creating what she wanted. As a matter of fact, nothing seemed to slow Keisha down on ANYTHING that stood in the way of her becoming Mrs. Glynn. Planning a destination wedding is difficult enough, but when you add in an injury, personal tragedies, and other minor mishaps, it can dampen the entire experience.
So braving a little sun was a small price to pay to see my bride happy.
And happiness is an understatement. The normally composed, monotone, yet assertive Keisha let down her guards, and in doing so laughed and twirled to the point we all forgot about the heat. Almost to the point the sun forgot it was supposed to burn us. It was as if in that moment, nothing else mattered, no problems existed, the most important thing was her, and she wasn't going to let anything, especially things in the past, compete for her moment to shine. Add in director of the year, moi, and you have a masterpiece that unfolded before all our eyes.
Ok, I am being dramatic…the sun definitely didn't forget to burn us. I have the soaking wet clothes to prove it.
---
---