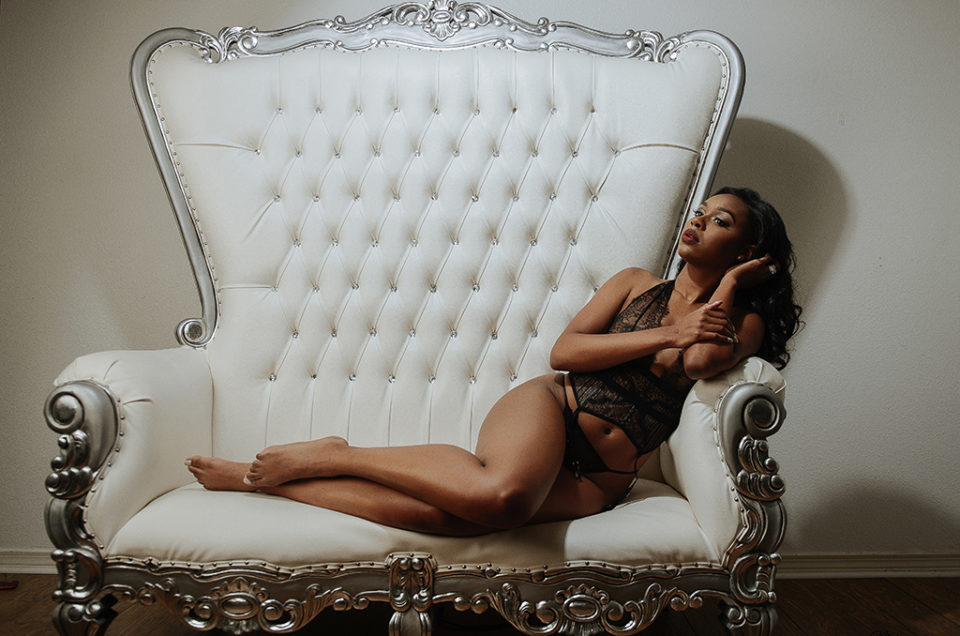 Boudoir is the gift that keeps on giving.
When I first decided to become a boudoir photographer I had a simple mind. I just wanted to embrace themselves, for themselves, and be comfortable boldly expressing themselves. I call that simple not because there is anything wrong with that, but because that was all I cared to focus on. I didn't allow myself to see how far the scope of boudoir could stretch, and I couldn't imagine that it could be done for any other reason than something personal and selfish. Needless to say, I quickly evolved from that. My next evolution was that it can be done with another person in mind. That the intent was to focus on the loves and desires of the person intended to receive the gift, and in that the client receives their affirmation through appreciation upon delivery. Again, beautiful in thought, but still incomplete.
So of course, another evolution had to take place.
Boudoir is so wide open, it can have more than one focus. It can be given as a gift, as well as be a gift of transformation and fantasy for the person giving it. And it is this exact purpose that was achieved for Amber.
2016 was a year of new beginnings for Amber. Embarking on her professional career as well as changing her personal life through marriage, there were so many new roles to adjust to. But the one role that would always be her is that of a woman. And as a woman, she desires to satisfy her man, while also surprising him. And in order to do that, she had to surprise herself. And thus the challenge was issued: how could she surprise her husband for his birthday, while stepping outside of her comfort zone enough to surprise herself. And that challenge was answered through our Dangerously Delicate Bedroom Eyes Boudoir.
All we had to do was to make her leave all the roles she encompasses at the door, and strip her down to her most simplest form. And that form, woman, is always more than enough to impress and surprise. More than enough to engage desires and bring them to life. And more than enough to allow her to step outside of her comfort zone, while maintaining the cover of confidence, beauty, and grace. And this, was her gift to herself.
But what about her husband? Who still remained unaware of the transformation his wife just underwent for his enjoyment
Well on his birthday, he received his gift. A custom designed signature album. And not only was he surprised, enamored, and impressed…but he hasn't stopped flipping through his album yet. So for him, she fell in love with herself again, while showing him that for the rest of their lives, she is capable of reminding him that she will always have, always be more for him. And as they evolved together through this experience, so shall I, once more, for the next stage of our boudoir experience.
---
You might also like
---
---