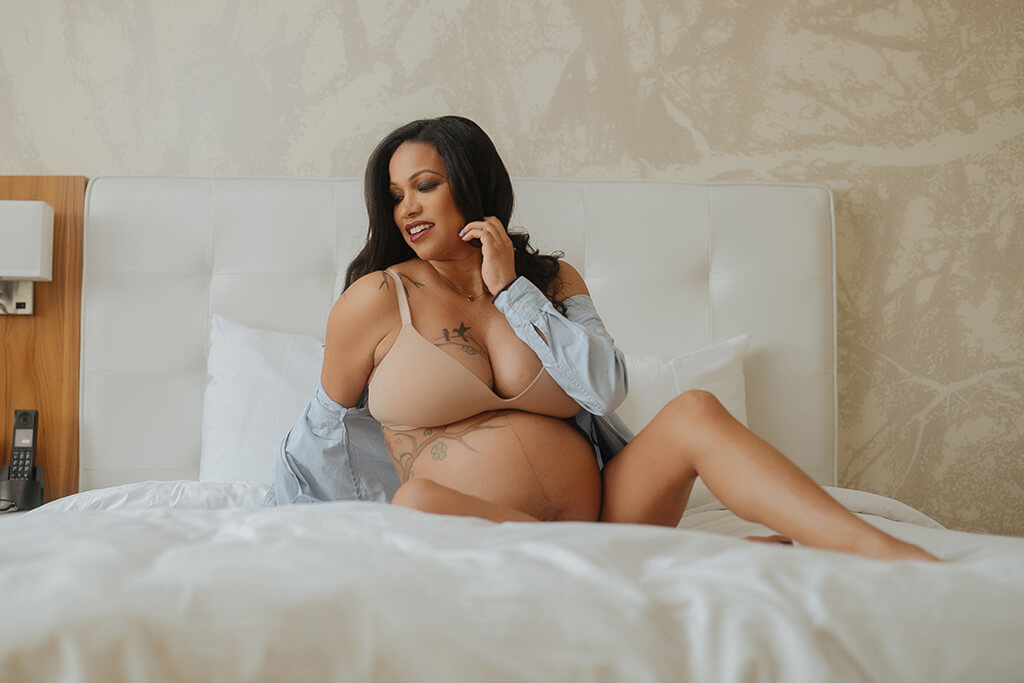 I get requests to do maternity all the time. Generally, I turn them down. In order for me to do maternity…it has to be MY way
What is my way? Yes, it has to be boudoir. The sunshiney, skipping through a park with glowing happiness images is cute, but it just isn't me. Even my wedding work doesn't reflect that. It has to be bold. It has to be intimate. It has to be vulnerable. And it has to be a unique work of art. These ingredients will inspire me to create a lasting memory for you that we will both appreciate and show off.
Being vulnerable and intimate reminds you that while you are going through the ultimate height, yet life changing event of being a woman, you never lose what got you there in the first place, your delicacy. It's to remind you that you're STILL. STILL beautiful. STILL desirable. STILL bold. STILL alluring. STILL you.
Angela wanted this vision almost as more than I. She told me the minute she found out she was pregnant she made up her mind that she wanted to show off the softer side of maternity. That warmed my heart. We laughed and joked her entire session, and I even spared her from painful posing…almost lol. But what she left with is memories that she will never forget, and that she will share with new life in the years to come
---
You might also like
---
---