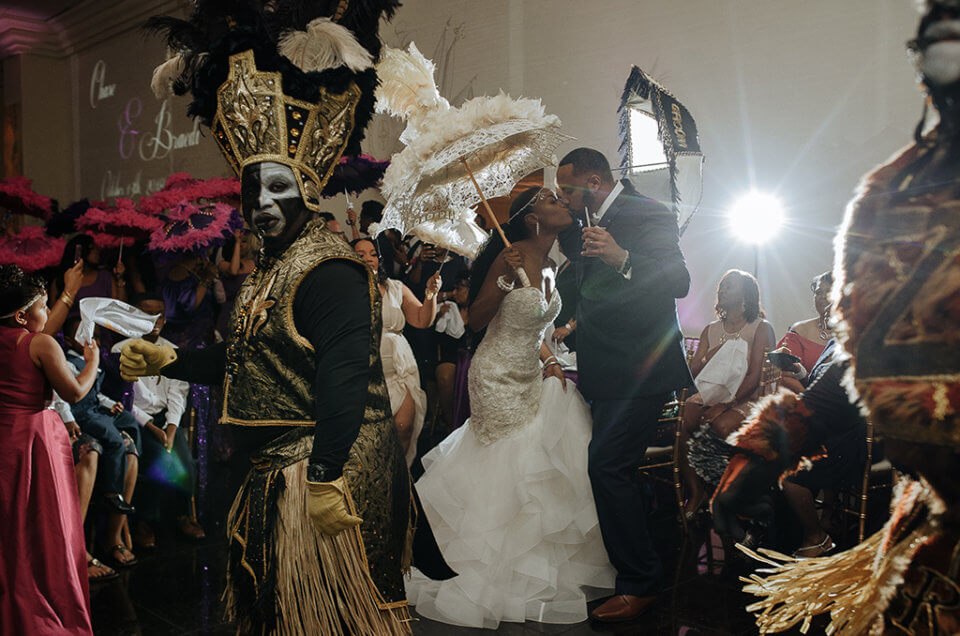 Love is a never ending party!
Many great and not so great people have numerous and beautiful sayings about what love is. Some romantic, some nostalgic, some surreal, some fun. No matter the kind of love that you hear, there is a saying about love that fits perfectly. And for me to describe Mr. + Mrs. Green, the party never stops.
With night weddings,  I come alive. I get the opportunity to showcase the beauty of lighting, and the hard work my team and I put into perfection. But when it becomes festive, rich with New Orleans culture and celebration, then we have no choice but to join into the party. Bright lights, beautiful colors, but most importantly blended families celebrating the ultimate reason for being there: true love finding it's perfect counterpart in the union of Braedi + Chase. And her smile assured everyone else all night that there was no place in the world, in this time, that she would rather be.
That is the ultimate reason to celebrate
---
You might also like
---
---