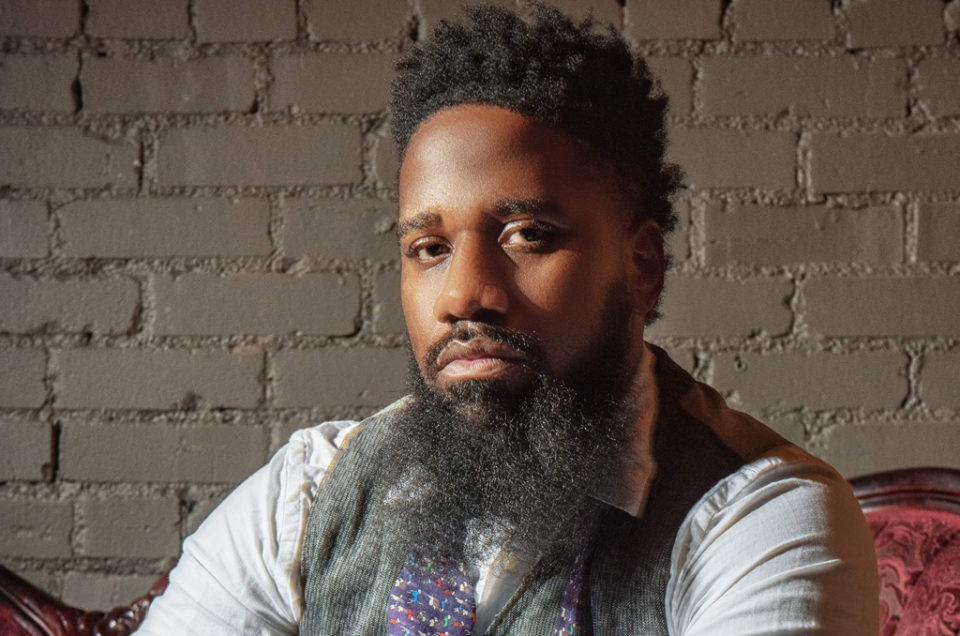 I love everything about what I do. Every time I pick my camera up, I know that I am changing lives. I know each photo I take will be a cherished memory that someone will use to tell a story for the rest of their lives. My photos will always represent that moment in time and hold a little piece of nostalgia. My clients love me, and I them, but they don't always start as clients without some apprehension. The number one thing that has caused hesitancy and made so many leery about scheduling with me is the one thing I have avoided discussing publicly. So, let's address the elephant in the room…
I am a male boudoir photographer.
I photograph women in their most vulnerable moments. I encourage them to undress all their insecurities in front of me. No matter how therapeutic, empowering, and positive I make this experience many get caught up on one particular part of the process.
I encourage women to undress in front of me.
Yes, that is a part of what I do. Some women are half naked in front of me. Others get fully naked in front of me, while some are very conservative in front of me. In this "Me Too" day and age, what most can't get past is that I am a male taking sexy photos. Once upon a time, I just ignored this stereotype and anyone who thought this way I just didn't believe were for me. However, the problem is that too many don't understand what boudoir is, or what it means to me. And rather than being on a high horse and let this negative idea stand, maybe it's time to educate on why this is a non-factor.
First off, what is boudoir?
If I had a dollar for how many times I have heard "I can take sexy photos with my phone for free," I wouldn't need to be in business anymore. My response is always the same, you are absolutely correct, which is why I don't just take photos. Boudoir is not "sexy photos." It may involve a photo session, but it is so much more than that. It is an experience, and Dangerously Delicate is a luxury experience for the everyday woman. But this isn't about the brand, that's a different conversation. This is about my identity, my gender.
During your boudoir experience I encourage everyone to bear it all in front of me. No, I am not talking about physically. I am talking about what makes every woman uniquely them. What embodies many women is the perception of self as seen through a looking glass perspective. Their insecurities… No matter how strong anyone thinks they are, they are concerned about other's judgments of them. There is an underlying idea protecting of themselves from their insecurities being exposed and hurting them. It's natural, it's human nature, it's femininity. And with your experience, I encourage you, better yet guide you, into accepting every bit of your full identity. The parts you may have tucked away because you are concerned about how the world will perceive it, I lay them out it in front of you, stare at them, accept them, and embrace not just them, but YOU!
I cannot successfully do that without humbling myself before any client and laying my full identity before them.
I don't shy away from my mascMy clients know from the initial consultation, ulinity. I know how I am perceived. But I too have insecurities, I too am concerned about the perceptions of others, and I too know that these perceptions affect the quality of life I provide for my family. I am a male feminist. I was raised all my life by women, and due to circumstances learned to limit my relationships with males. My closest friends are females. I am a husband to a wife, a father to a daughter. All of these factor into the boudoir experience that I provide for women, as I know and have seen how women are demeaned and forced into defined boxes and categories they were never designed to fit into in this male dominated world. And as I understand that from the male perspective, my experience is designed to allow a woman to embrace her true identity in front of me, a man in this world.
Once a potential client understands that, their comfort level with me eases and our symbiotic relationship strengthens. But getting them there is not easy, as they begin as outsiders looking in, like most at a swimming pool, scared to dive in because of perceptions of the water, so they dip their toes in to get a feel, or just stay away altogether. Others are concerned with the opinions of their partners, who in a misogynistic world have convinced themselves that a man can only demean or exploit women, so there's no way THEY can feel comfortable in their woman engaging in an experience their woman has already decided they want. And thus, that woman conforms yet again to the standards of men, slowly tucking her desires away a little bit more.
The most common misconception about photographers is that we see the subject in front of us. Well, of course we see them, but that is not our focus. A chef does not look at a piece of raw beef and sees it as such, he sees what needs to be done to make it the perfect cut of a juicy, seasoned steak. A carpenter looks at a piece of wood and only sees what needs to be added or taken away to build a home. And I see a subject before me, in this case a woman, and only see what light, posing, and angles are needed, plus emotion to create the vision I have in my head. The world may objectify women, boudoir photographers do not. And that is irregardless of being a female or male.
So before me stands a woman, delicate, vulnerable, uncertain if she in her purest form is deserving enough to be accepted as she is. And I stand before vulnerable as well, knowing I have part of her trust but not all because she is conditioned to be guarded against others and herself, especially males. But I have already accepted mine, and I proceed confidently and unapologetic. And she is able to sense that, and she in turn trusts in the process, and unleashes her inner vixen, she exposes her dangerous, yet delicate side, and embraces being THAT woman. And she goes forward in the world with faith restored, and a new outlook…where gender no longer matters, only her perception of herself.
---
You might also like
---
---