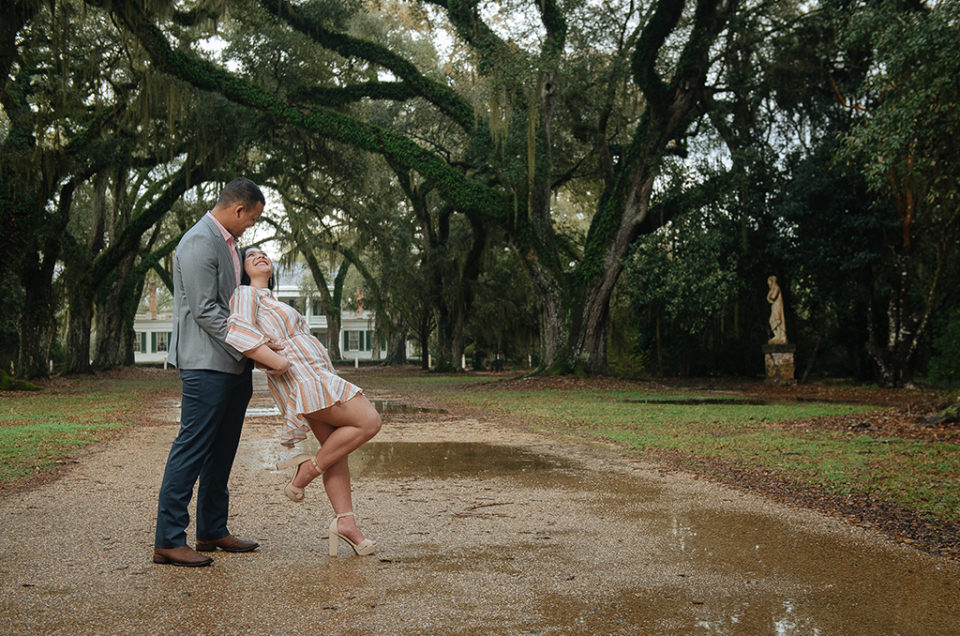 Things don't always go as planned.
Ever had an idea, a perfectly calculated agenda, mapped out to the most minute detail…suddenly come into jeopardy of falling apart because of one uncontrollable variable? For us, that was the weather. Kristine had been anticipating her engagement session with me all year. Mapped out the perfect time, a beautiful season, wardrobe, and awesome theme. Schedules aligned for Kristine and Bradley to be off, and it seemed like everything would be perfect…the 3 days before the weather changed to chances of a storm.
Too much had gone into cancel, so no matter what it was going to happen. But as I consistently tell my clients, you hire me so that you don't have to worry about photography ever again. No matter the circumstance…I got it! The weather did not hold back, it stormed stronger than predicted. But rather than be discouraged, my bride put her faith in me. And by the time the day was done, both Kristine and Bradley's faith were rewarded.
But isn't that the perfect caricature of love? It may not go as planned, and variables may alter the course, but it is always exactly everything dreamed of and more with effort, consistency, and in the right hands.
---
You might also like
---
---