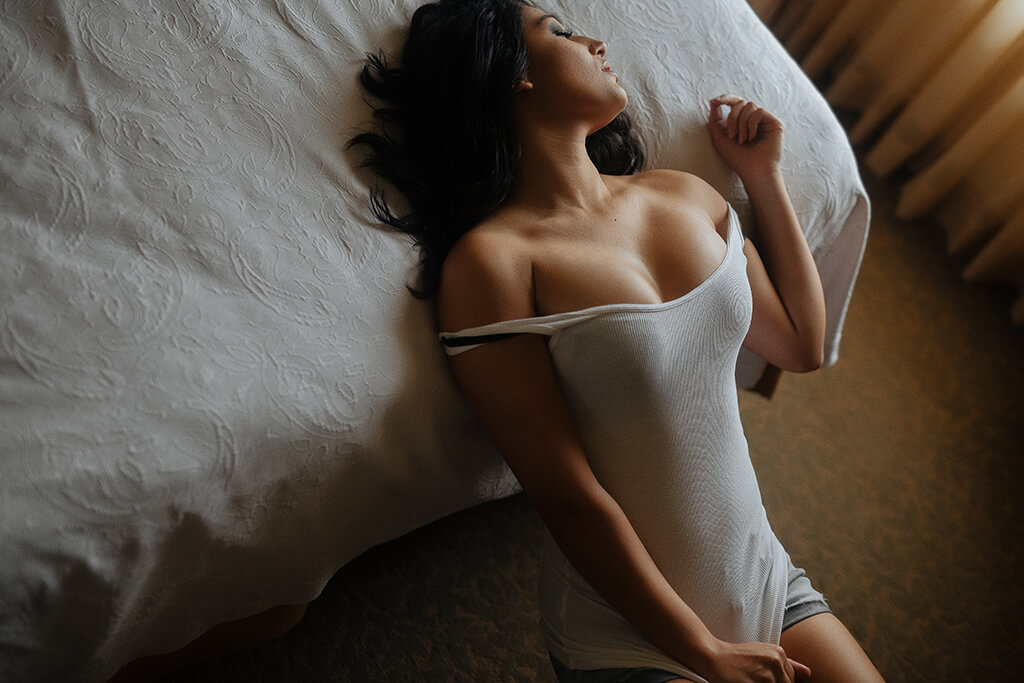 A common misconception is that boudoir is ONLY lingerie, half nakedness, or nudity.
I am often quoted saying boudoir is for EVERY woman, and I truly mean that. Because what boudoir truly is is an experience. It is more than your wardrobe, it is your attitude, your self awareness, your belief in yourself, and what you truly feel. It is your desire, your fantasy, and whatever you interpret beauty and vulnerability is and for some, that excludes lingerie. Not many are comfortable in lingerie, no matter how conservative. Others just aren't comfortable in front of others in lingerie. Yet, I still maintain that boudoir is for EVERY woman.
How?
I recently took a trip to South Carolina. I met a young woman who held this conservative view, but was still interested in boudoir, and I knew I had to take full advantage of it. She described to me what she was comfortable with, and after making a few suggestions for adjusting, executed the vision and transformed her before her very eyes. And in the end, she was impressed that what I said was absolutely true. As a woman you are already beautiful. Sexy is a feeling, not in what you wear, and if you believe it about yourself, then you own that look.
As I said, boudoir is for EVERY woman. The bold, the shy, and the conservative
---
You might also like
---
---