Pregnancy, maternity, child birth…by any name it is always an important, but unique experience for a woman.
in this day and age of savoring every moment, every memory, of course each family has the desire of having each step of the journey captured. Photography is a great medium for that because with the right care, you will always look back on your photos forever. There are plenty of times, of course when no one is looking because I have to LOOK tough and non-sentimental, I will go and look at young photos of my daughter and reminisce on her growth. Without the right photos, these moments would be lost in memory and so I'm thankful for that. And I know every family who has had a photographer capture moments for them are thankful for what they commemorated for them.
But I am no family photographer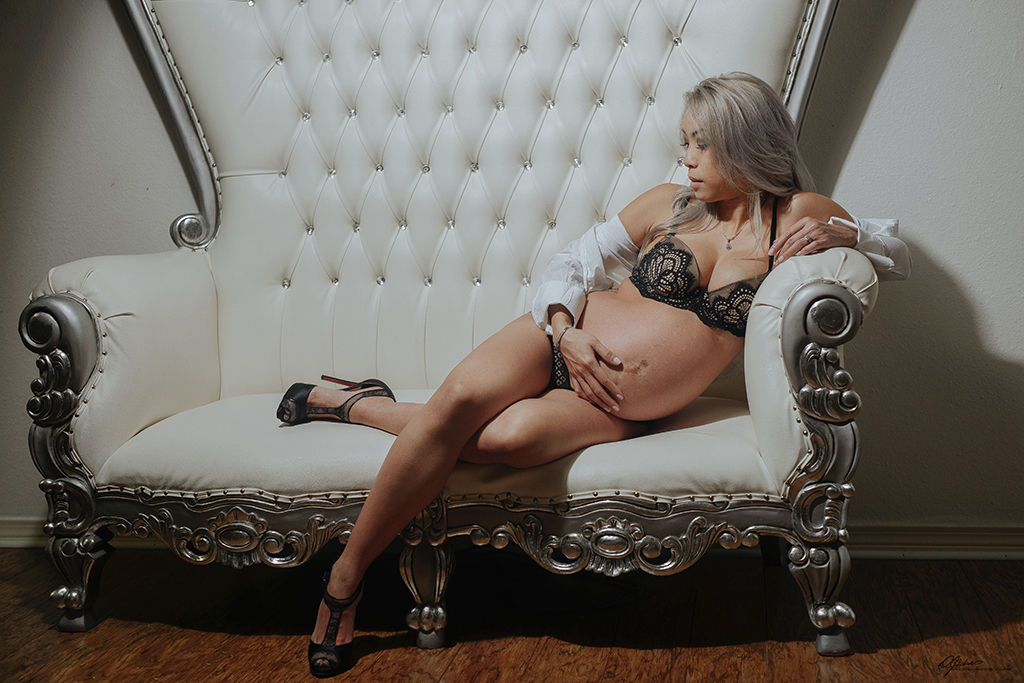 I don't have visions of families running through grassy fields, sitting on benches laughing and enjoying each other, or posing on trees. I have no interest in matching outfits, cute little signs that read "I Did It" or "Baby Brother Coming Soon". It's not my style. Nothing wrong with it, I have talented friends who excel at that style, but it is just not me. What I do is edgier, more empowering, creative, bold, but definitely alluring. What I do is embrace what brought us to this point in the face place, and reminds you that you are still desirable, alluring, and arousing, and even more so because you are giving life.
What I do…is boudoir.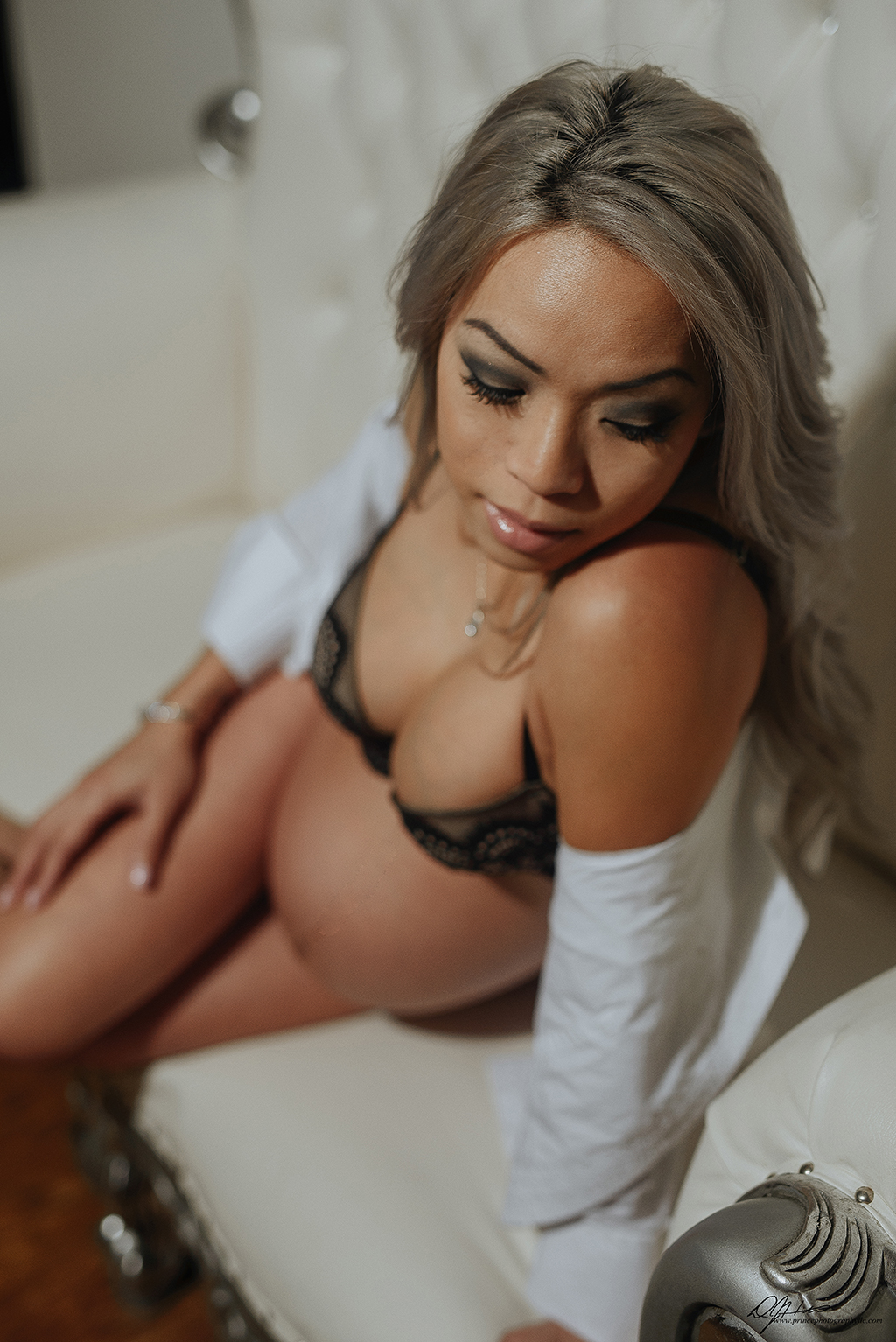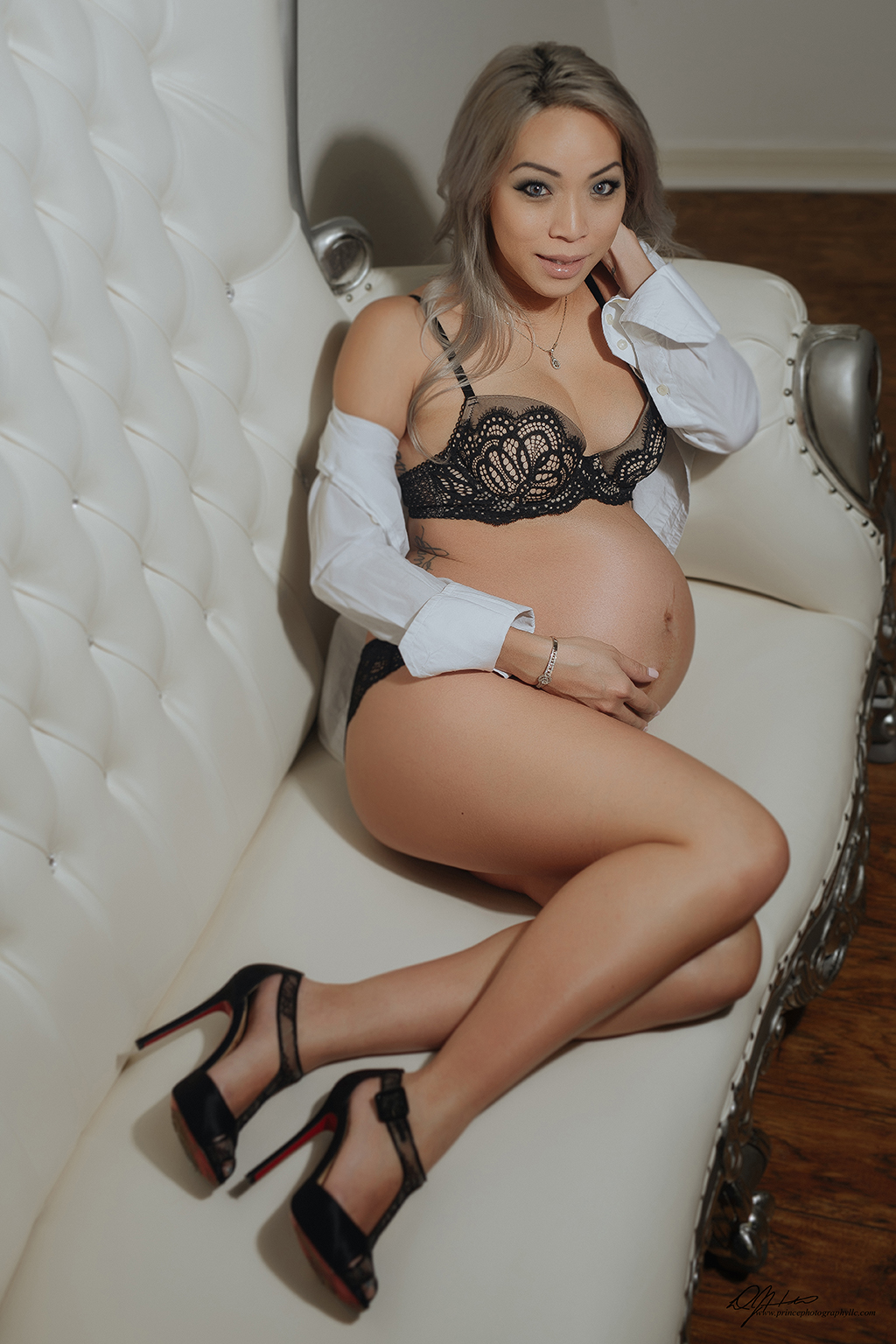 Too many are afraid of maternity boudoir because they worry what others may think, and I happily point them in another direction. In staying true to our Dangerously Delicate brand, we don't care what other people think, only what you FEEL. There is nothing "safe" about pregnancy, or even the process and act of making a baby. There is nothing "normal" about your experience. An our photos reflect that.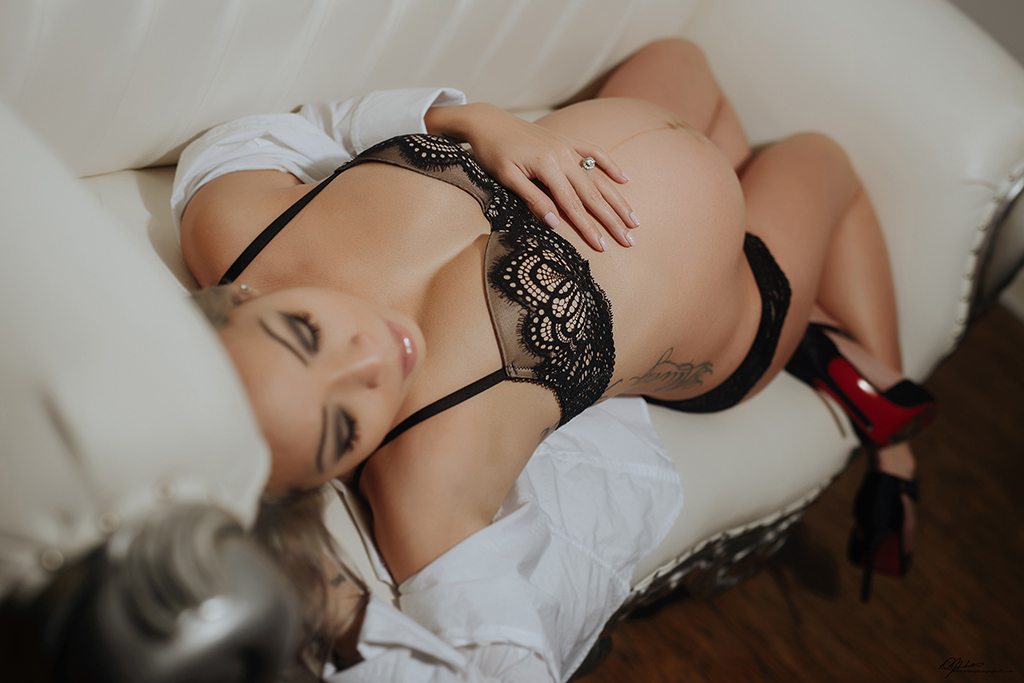 Pregnancy is a life changing experience for a woman. You go through so many emotions, including wondering if you are still beautiful, wanted, and if this will change you forever in ways that you do not want. And through my photography, my goal is to not just show you, but help you realize that yes, you are changing…but whereas change is good with some things, some things also remain the same. The good is that as you take on new roles and identities you also have the opportunity to walk away from old insecurities, old worries and fears that hold you back from being who you want to be, meant to be. You embody strength, for more than just yourself now, and that change is always inspiring. And what remains the same is that you never lose beauty in giving and carrying life, in fact, you're creating more beauty. And that helps you remain beautiful.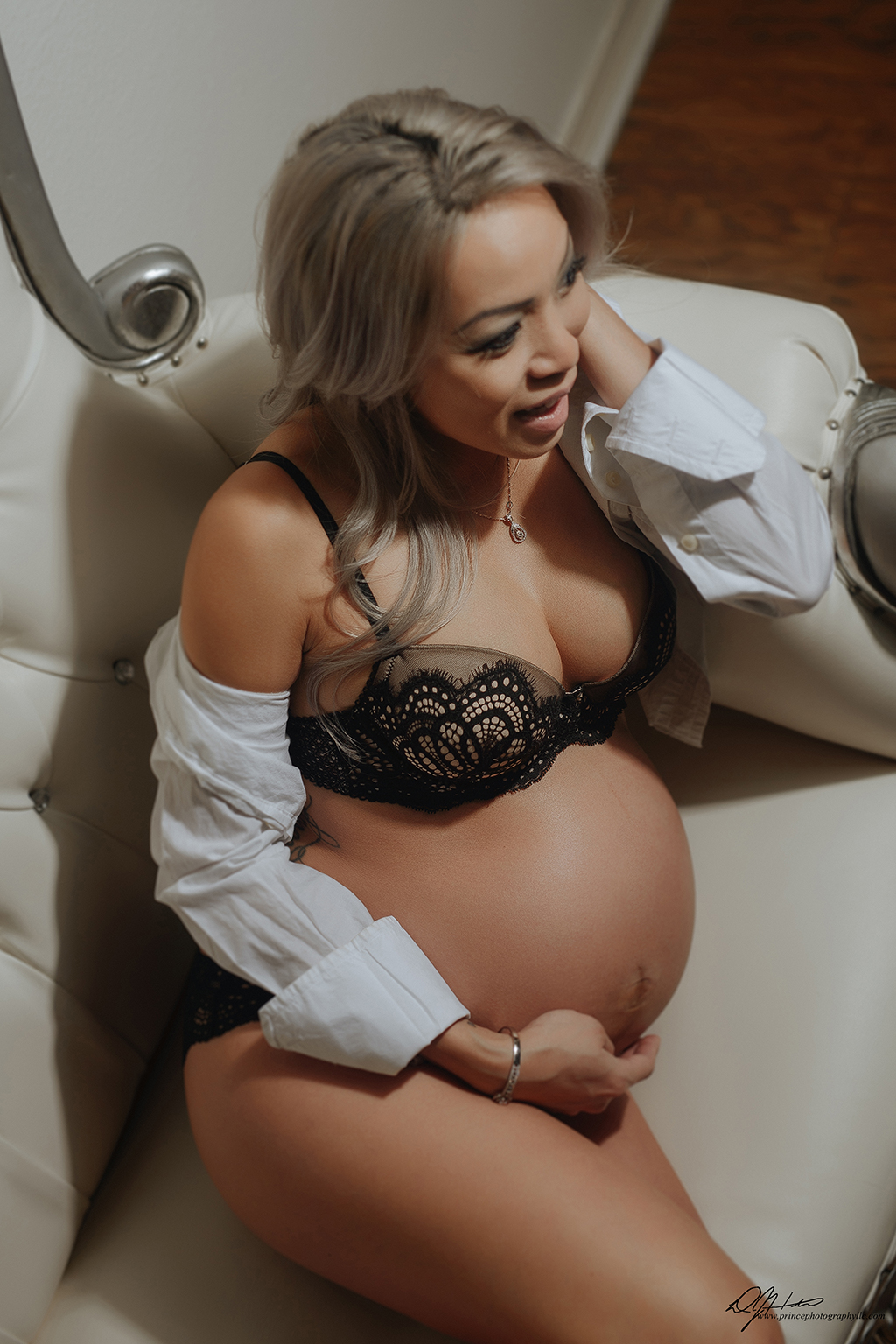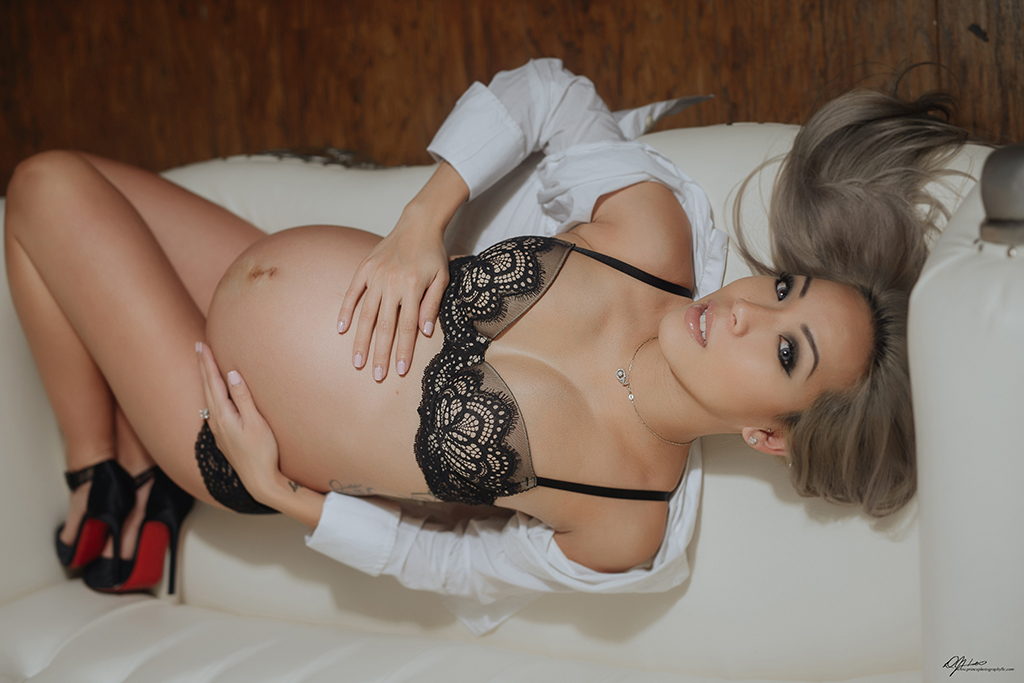 My focus with boudoir photography is to separate you from the fears of the outside world, strip you of your own doubts and concerns, and boldly have you embrace just you and your child, in a personal, intimate setting. No outsiders, no expectations, and no misguided ideals of normalcy. Just you, your unborn child, and the ability to create are inspired by love.
That is what my boudoir experience brings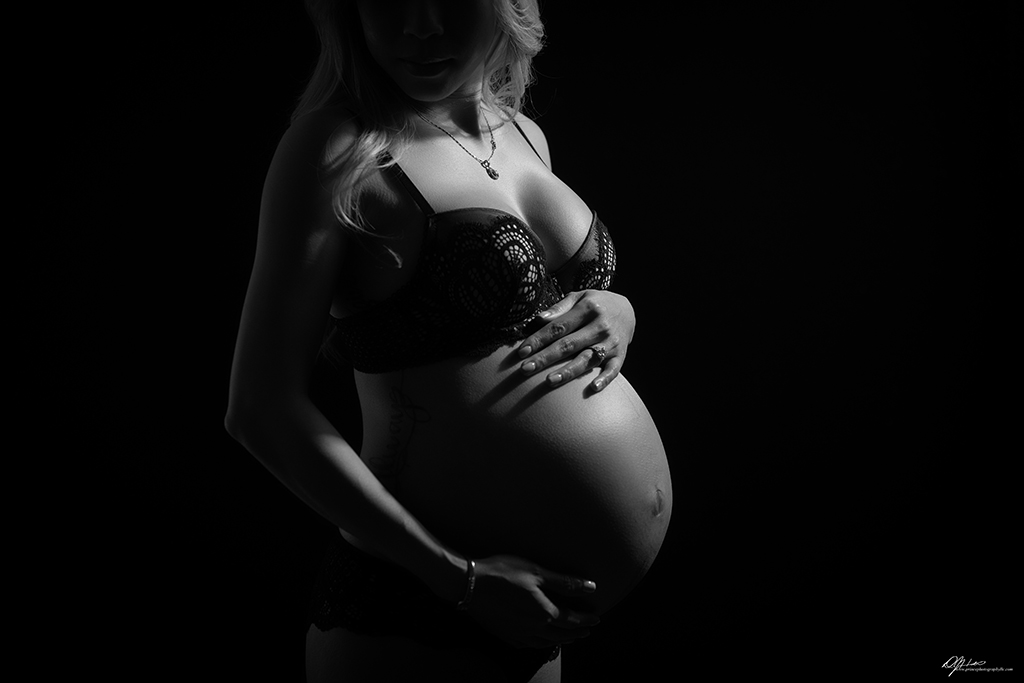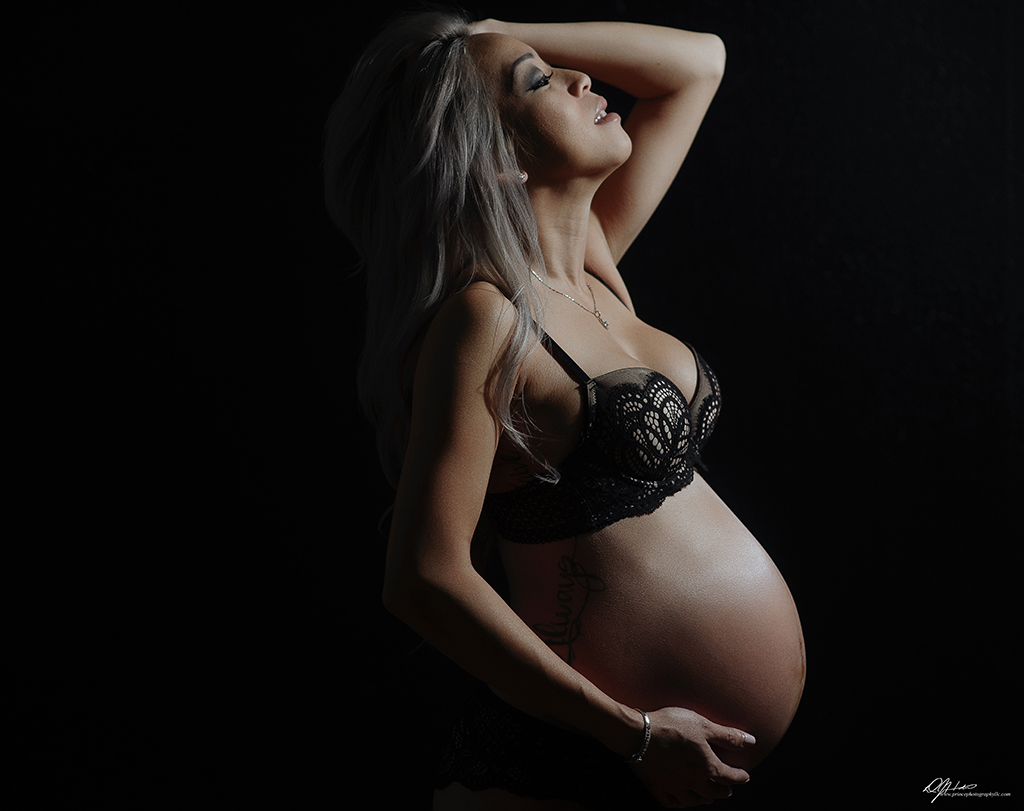 ---
You might also like
---
---