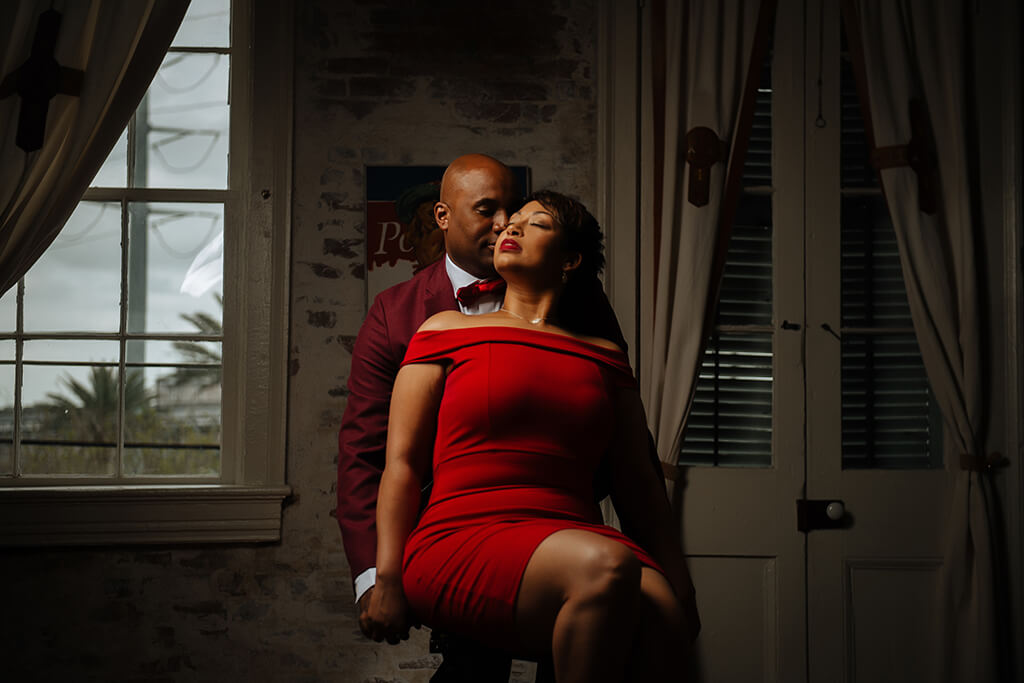 When you know, you know.
Whether it's something long term such as choosing the love of your life, something not as important (but still important, wink) like choosing your wedding photographer, or something really temporary but will hold great memories, like choosing your engagement location, some decisions are just made in advance, and nothing else will do. Kim chose Tyree. Tyree chose Kim. And from that moment on in their journey everything fell into place. And when we met for what I thought was just an informative consult to learn more about my services, I suddenly realized I had already been chosen, and they were locking me in.
We met an afternoon at Race & Religious, a place I spoke highly of and they fell in love with, and instantly I knew what type of day it would be. It would be a day where I could sit back and have fun, and just let the two be themselves. And in letting them be themselves were able to capture every emotion possible: love, happiness, passion, silliness, and fun. Even had the opportunity to learn that we all liked the same hobbies and types of competition.
Let's just say I left knowing a few things also. That on their wedding day, I will have lots of fun.
---
You might also like
---
---