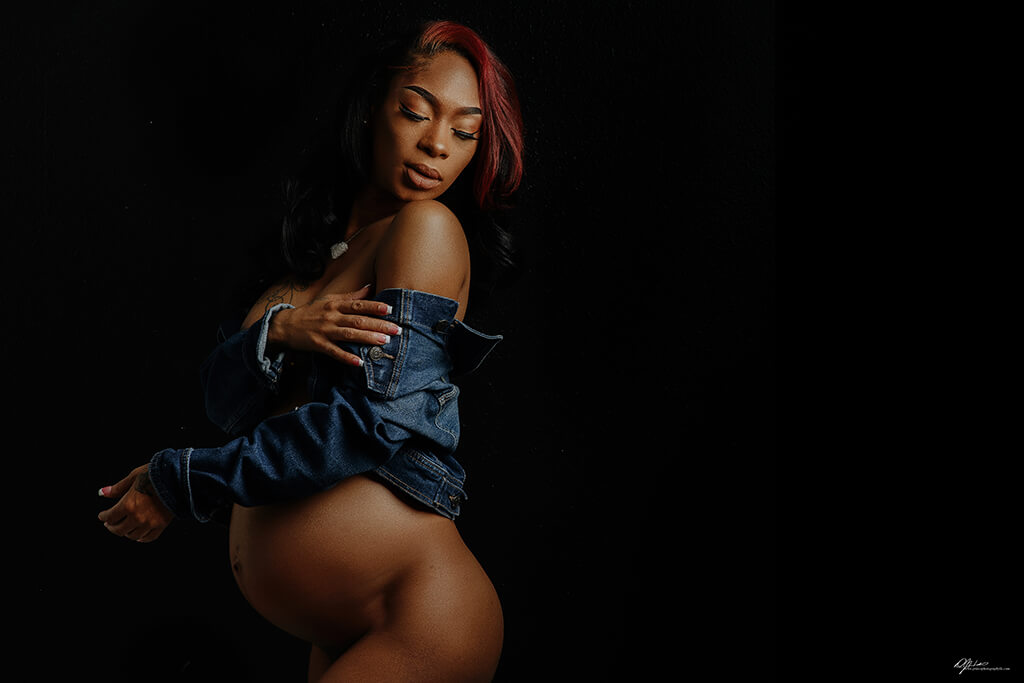 Welcome to 2018! Wow, it seems time continues to advance quickly on us, but I for one have no complaints. With each passing moment I seek growth, improvement, and development, and I happily confess I achieve it every time. And as I continue to expand my vision of Dangerously Delicate, I'm also happy to share in new experiences and developments with all of you.
And what greater new experience is there than giving life for the first time?
Although Mia has already given birth (congratulations), I am just getting to blog about her maternity experience. She approached me, as every other first time boudoir client: on the delicate side. She was self-aware and concerned, but also knew what I was capable of, and wanted to explore the artistic side of maternity. And as you know, I was willing to abide. Now we had the ingredients and formula to add in the Dangerously.
As she unfolded from her shell, she allowed herself to just be again, and reminded herself that she is not just a pregnant woman who has lost her beauty, but because she is giving life she is even more beautiful. And with that, what more needs to be said?
---
You might also like
---
---