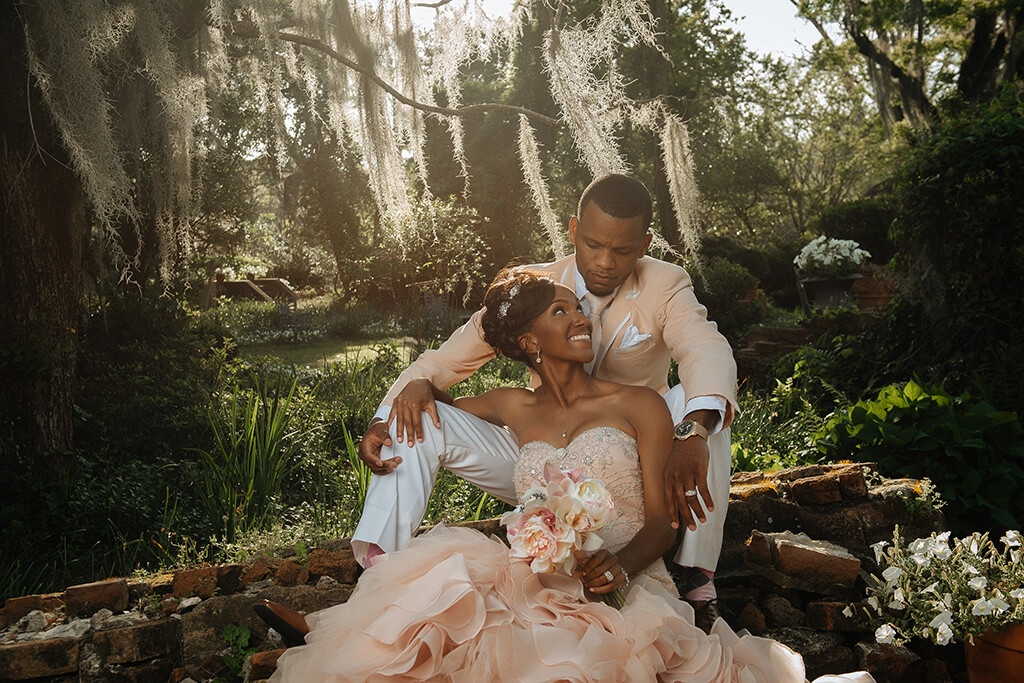 I tell people all the time once you come to me, you're stuck with me for life.
Lately, I'm starting to feel like it is the other way around. Several of my brides lately have been showing me that it is me stuck with them! I love the bonds and connections that we make. And I am honored that I am able to make lasting impressions to where we not only become friends and family, but I become the only person they want to come to for all their family needs (and I do mean all).
Santhea is not just one of the latest to follow this, she is kind of the ring leader.
Santhea + Eric celebrated their one year anniversary in a unique way. They dressed in their wedding dress and tux (and let's just take the moment to appreciate it still fits both of them…comfortably), and chose their mode of celebration to be dating with a portrait session. We met at Afton Villa Gardens, and created magic on a gorgeous spring day. And as usual the photos were brought to life by the combination of our personalities, the fun we shared, and the intimacy the two shared and continue to prove will stand the test of time.
This is what the #PrincePhotographyBrides brand is all about. This is the experience and lasting bonds I want all to experience. And I am thankful for the love that is shown to me.
---
You might also like
---
---