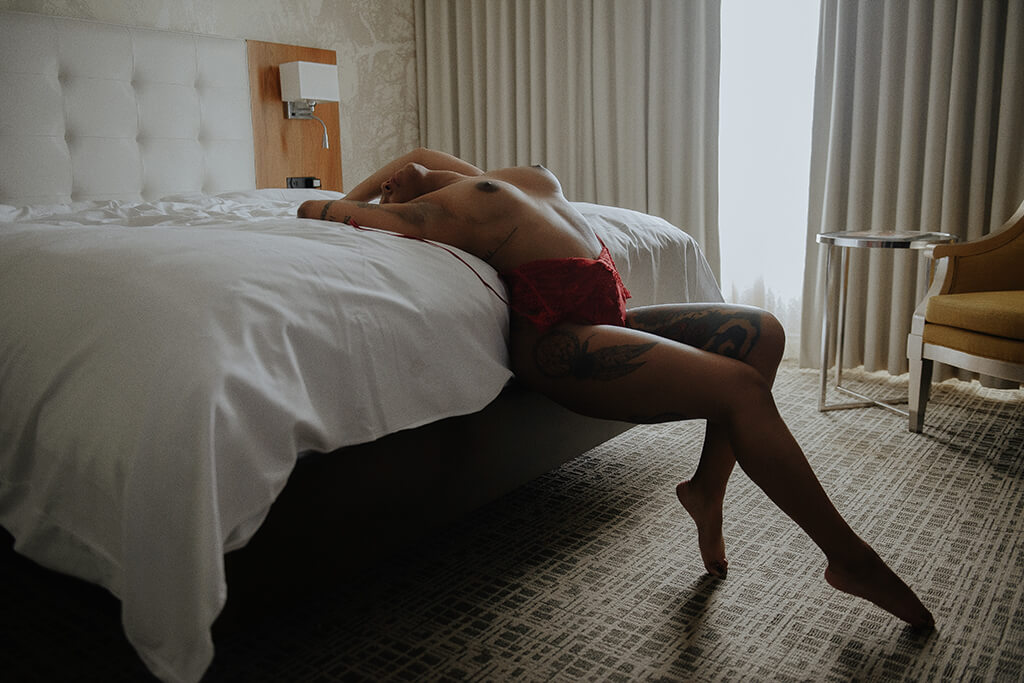 Boudoir is an intimate experience. It gets you in your most vulnerable state with the intent to empower, evolve, and transform you.
It's a unique experience that many struggle to convince themselves to experience once. So when I have someone that returns to me multiple times, it warms me as I know that not only have I truly connected with them, but I have also connected them to themselves.
Theresa is now on experience 3, and each time I get to watch her unfold more and more. Her confidence is a lot greater, and though posing still hurts (lol) she adjusts to them now with better ease. But the greatest joy for me is still watching each time as she sees her images in her reveal for the first time, she is still amazed at what she has created, the woman she is.
Boudoir is a rewarding experience. And Theresa treats it as a delicacy that she has to have consistently
---
You might also like
---
---