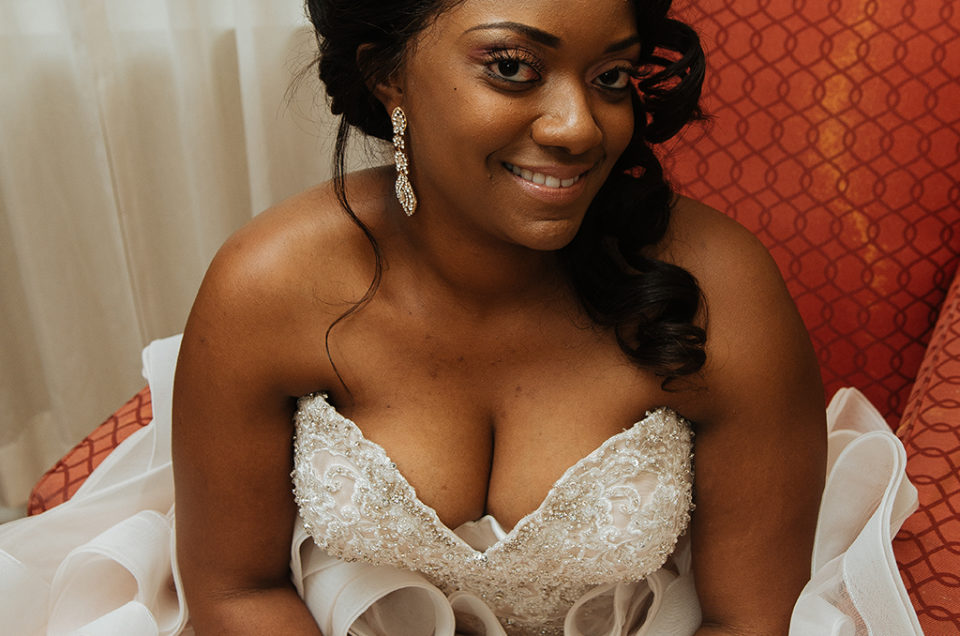 To many, marriage is the beginning of the journey of forever.
However, some couples view it differently. Was everything before the wedding irrelevant? Was it just practice to prepare for the big game? I like to think it is all relative. That the journey truly begins on day one, when the two meet, connect, and move forward with each other.
Wren'nel + Damion began their life as Mr. & Mrs Jones on July 15, 2017, but their story began much earlier. Everyone else doesn't know the full details, but they wrote their own story, and share it with those who they hold dear. But for the world, they shared their marriage, their wedding with everyone. And in this story, a dream unfolded and became reality.
Many girls grow up dreaming of what this day will entail. From the dress they want, where it will be, all the way down to the colors everyone will wear. They romanticize over every minute detail, and even plan every step and stage to perfection. In fact, if they put their minds to it, most women can be wedding planners. Men are different. Simple. Men just care to see our woman happy, and hopefully have some money left over when it's all said and done. I guess that's why women and men balance each other out.
The truth of the matter however…it never goes as planned.
Something always throws the plans off. Something always causes a wave. But that isn't necessarily a bad thing. I think that is the ultimate beauty of wedding days. That no matter what occurs leading up to the marriage, life, love, and happiness begins anew the moment a bride and groom catch eyes for the first time. And in his eyes, Wren'nel found the peace she had been longing for.
We all know the middle of the story, but they loved each other from the beginning, always have…and now, always will
---
You might also like
---
---